Keenan Kleynhans
Director
About me
Keenan is a Licensed Agent with 15 years of invaluable experience in the industry and is able to deliver clients the service and results they truly desire. Right from the beginning Keenan has built and maintained a reputation as a leading agent in his field and has developed a tireless negotiating style to ensure the best outcome for his clients. Whether selling/renting residential or commercial properties - Keenan has the know how and can do attitude resulting in a hassle free transaction. Most agents have a cutoff for their demographic but Keenan Leases & Sells properties all over Melbourne so no suburb is out of reach. Once you have listed your property Keenan is ready and committed to delivering and outstanding result!
$500,000 - $550,000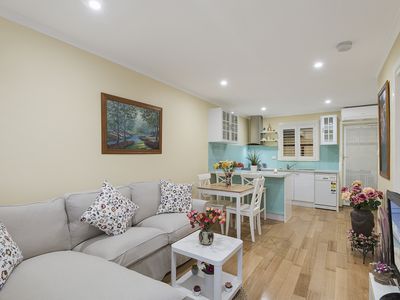 For Sale
Bedrooms

1

Bathrooms

1

Land size

76 Square metres
Great knowledge of the area and terrific experience.
Hi Keenan, Sorry I haven't been in touch earlier. I just wanted to say a big thank you for organising the sale of our property. You kept Andrew and I informed at all stages and was successful in getting us a very quick sale and settlement. We chose you based on a previous experience when we purchased a property from you. We were impressed that you maintained regular phone contact over the years so that when it came to listing our own property you seemed like the most obvious person to use. After speaking to other agents in the area we realised you had a great knowledge of the area and terrific experience. We also recognised after a number of years living in Hampton Park, that you were fairly stable, unlike other agents that seemed to regularly change. Once again thank you so much for all your efforts. You have made selling our property seem very easy and stress free. I'd certainly be happy to recommend you to any other potential vendors and buyers.
Kind regards
- Jackie Roufail
Hampton Park
Honesty, drive and dedication
Hi Keenan, thank you for your tireless work in making the sale of our property a positive experience.
We have appreciated your honesty, drive and dedication to achieve the sale of our home for the best possible.
price. Thank you also for keeping us in the loop every step of the way through the process from marketing, to negotiation, to sale.
We would certainly recommend you to our friends and family as an estate agent you can trust.
Thank you again.
- Steve & Trish De Clifford
Hazelwood North
Fantastic bloke
Fantastic bloke, always very helpful and well informed, been dealing with him for almost 10 years now and nothing is ever to hard for Him!
- Trent Campbell
Cranbourne North
Non pushy approach
Keenan was an absolute pleasure to deal with during the whole selling process.
Upfront about the costs involved, service included & delivered a house sale within 1 week on the market. Kept us up to date every step of the way!
Non pushy approach, fast moving, professional & friendly!! Really appreciate his efforts!!
- Vanessa Kanja
Officer
Your approach stood out far above any of the agents
Dear Keenan,
You showed us the above property yesterday.
I just wanted to compliment you on the professional way you presented the property. The brochure and the comprehensive list of attributes/features were par excellence. As a former sales professional, it is always a pleasure to meet someone who takes their job seriously. Your approach stood out far above any of the agents we have met during our house hunting. I wish you well in your future endeavours and feel free to use this email as a reference if you wish.
This particular property may not tick all the boxes for us but we are nevertheless seriously considering it.
Best Regards
Barry Ticehurst
- Barry Ticehurst
Hazelwood North